Posted on: February 8, 2021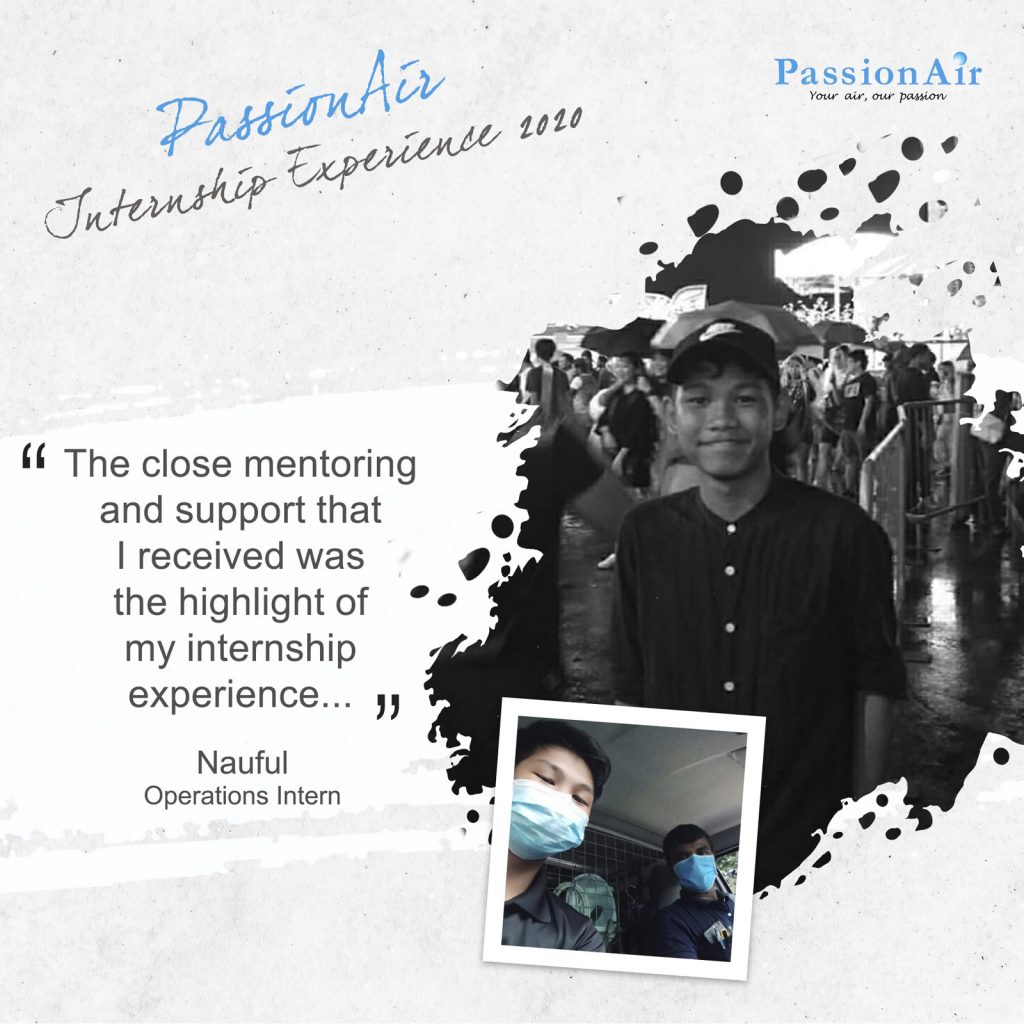 I have always been keen on the technical aspects of things and love being hands on with things. Which is why, at the end of my NITEC course at ITE College, I decided to go for an internship.
I applied for a ten-week internship at a local air-conditioning company, PassionAir M&E Pte Ltd. My fellow interns and I were given the opportunity to be hands on with things.
Day 0 of the internship, we met with our supervisor, and attended briefings on client's personal data protection, work safety as well as covid-19 safe management measures.
Even before we started work the company had provided us with our own set of personal protective equipment (PPE) to keep ourselves protected from work hazards as well as from covid-19. I am very appreciative of these gestures.
During the internship, we had a buddy to shadow daily, and were given small tasks to do. Our supervisor checks in on us regularly as well.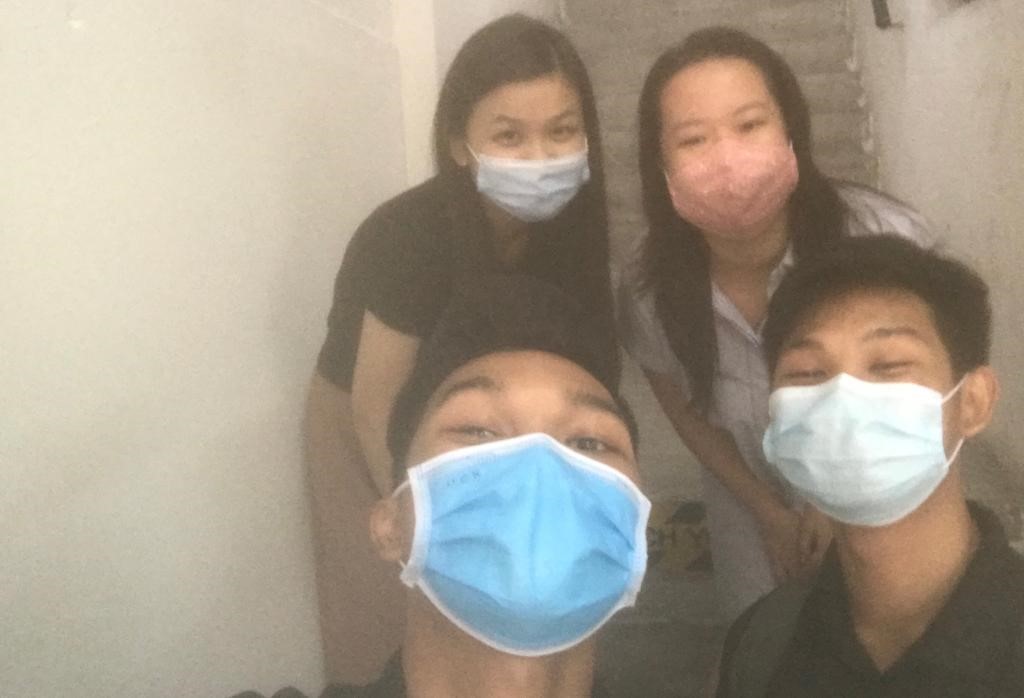 Image A: Group selfie with my fellow interns and supervisor
I learn a lot from during these 10 weeks because everyone is super willing to share about their experiences. During the on job training I was given 1) clear step by step instructions, 2) shown how it is done, 3) asked to describe what I know 4) do it hands on.
These 4 steps were consistently used to guide me during my internship and it is what makes me very confident before I perform my tasks as I am clear of what to expect and handle.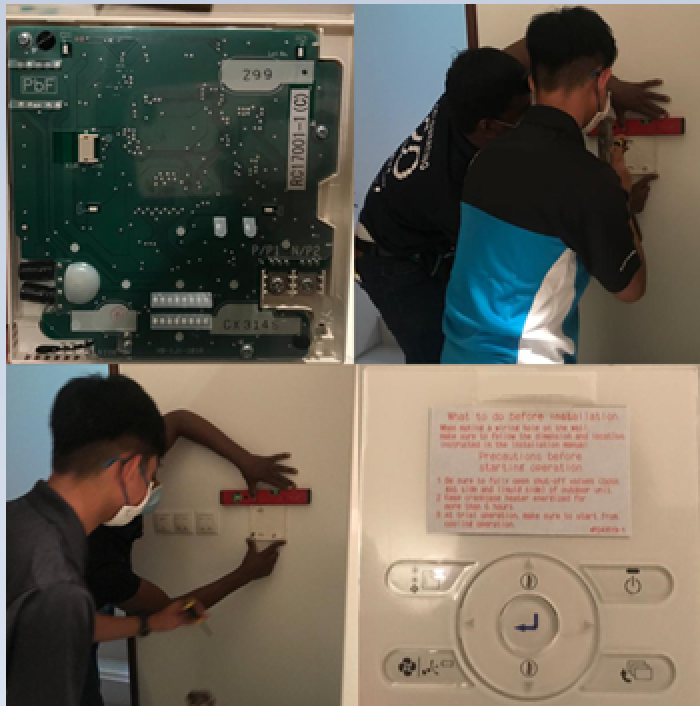 Image B: Making sure that it is level before I fix up the aircon wired remote controller
It may look easy but when I get to do it, it was very challenging and rewarding. Because we conduct the aircon maintenance at customer's place and we need to do it with proper care and take into consideration many external factors, which is different from a classroom! Some people may think that working as an air con technician is very easy and take it for granted. But I have a greater appreciation now. The close mentoring and support that I received was the highlight of my internship experience.
So, I would recommend everyone to take the opportunity and do an internship, even if it is not necessarily in the industry that you wish to work in. There is much to gain from it on both a professional and personal level.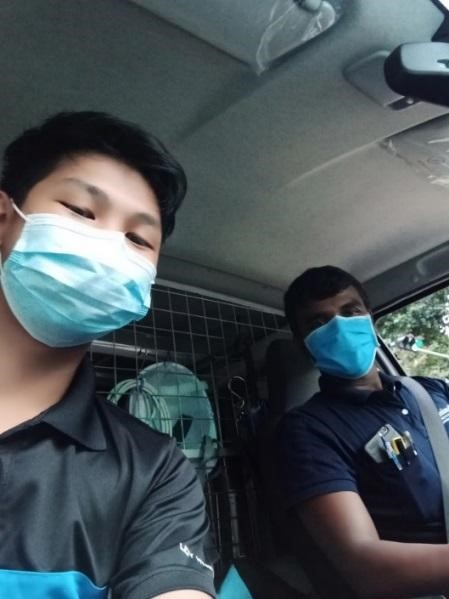 Image C: On the way to a client's place with my work buddy
I am confident that my internship has taught me things that cannot be experienced in a school environment and this will be an advantage for me when I continue my further studies for a Higher NITEC Course.
Thank you PassionAir!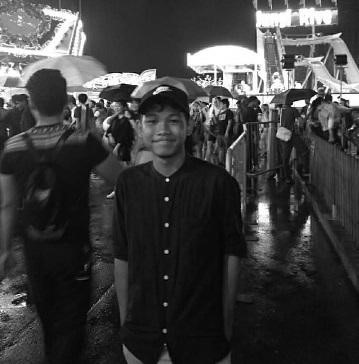 Nauful