Posted on: March 29, 2021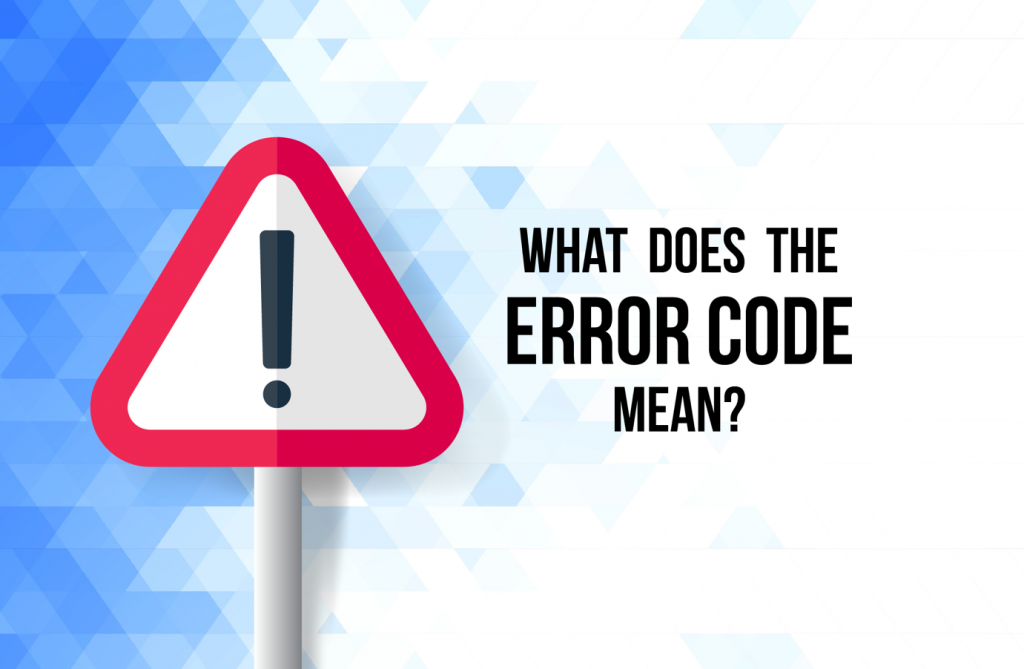 What are error codes for?
Error Code Search offers information on the cause of the malfunction and the status of your air conditioner. By checking the error code, you are able to identify the status and the issue of the air conditioning system.
Purpose of self-diagnosis by error codes.
It allows for the end consumer to have an indicative of what the fault may be.
For Daikin Air-Conditioning Unit
Please refer to "Self-Diagnosis by Aircon Remote Controller" for step-by-step instruction to check the error codes for SkyAir, VRV and for Residential Air-conditioner.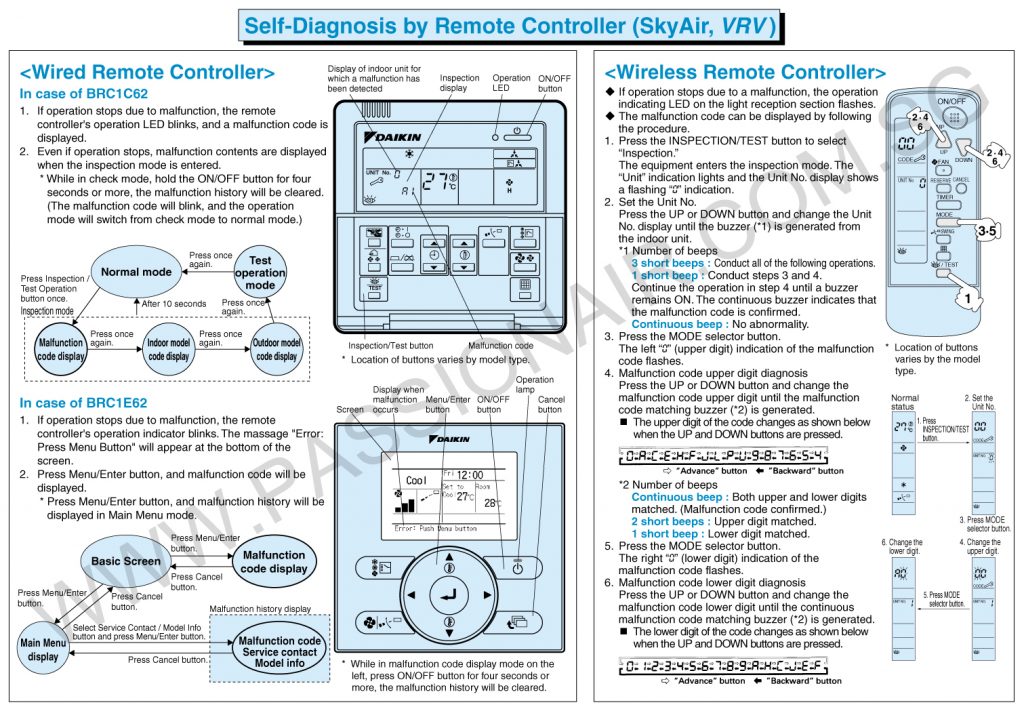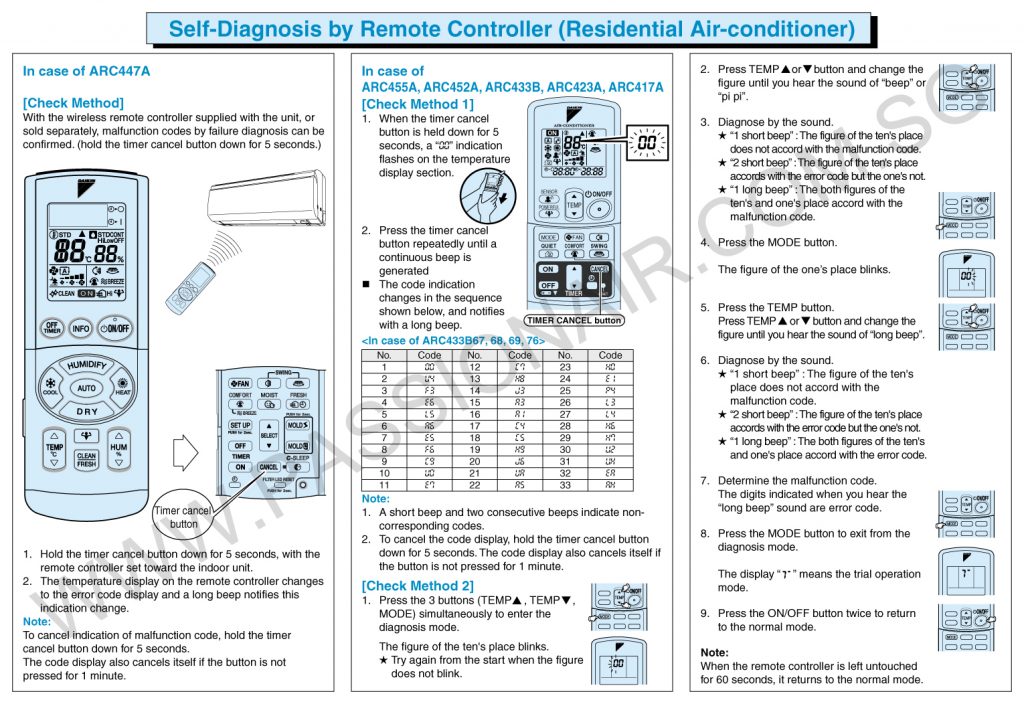 After obtaining the error code (A1, U0 etc.) cross refer to the table for a simple self-diagnosis by malfunction code. For example, A1 would indicate Malfunction of indoor unit PCB and UO would indicate shortage of refrigerant.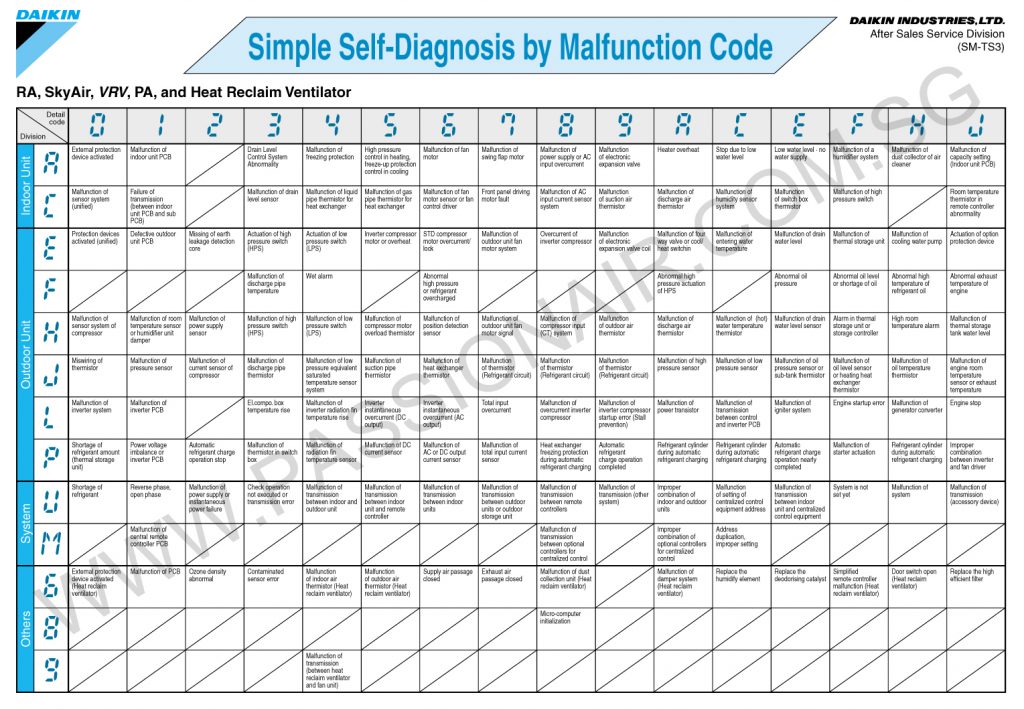 Disclaimer: While error codes are helpful and shed some light to what may be the cause of aircons not functioning. Please note that the remote controller is only able to show one error code at a time, in the event of multiple error codes, subsequent error codes will only be reflected after rectification of the prior errors. Thus, please refer to the self-diagnosis by malfunction code as a rough / basic guide only. Do seek a professional for advice on your next course of action.
For qualified & professional service, please do not hesitate to contact us PassionAir @ 6252 6616 or drop us a contact form via our Contact Us page.